Style DIOR, J'ADORE !
PARIS EXHIBITION
Dior truly was an artist and pioneer. This became a certainty of mine after my visit to the Christian Dior exhibition. The man celebrated the carefree atmosphere of the post-war years, subtle luxury and feminine elegance.
New-Look
Ladies young and old, myself included, have all heard of Dior's revolutionary style. The New Look was once controversial precisely because its simplicity was deemed extravagant at the time. From the pleated skirt to the 'corolle' skirt, from the Bar suit with its lily of the valley-scented basques to broad-brimmed and cloche hats, elegance was everywhere from head to toe. Monsieur Dior thought that couture was a total art form, and his influences ranged from his friends Jean Cocteau and Jean Bérard to Art Nouveau furniture and the Surrealist painters. Thanks to his multiple sources of inspiration and the talent of his successors – from Yves Saint Laurent to Maria Grazia Chiuri, Dior's current creative director – women's clothing is still here to showcase the beauty of the female form.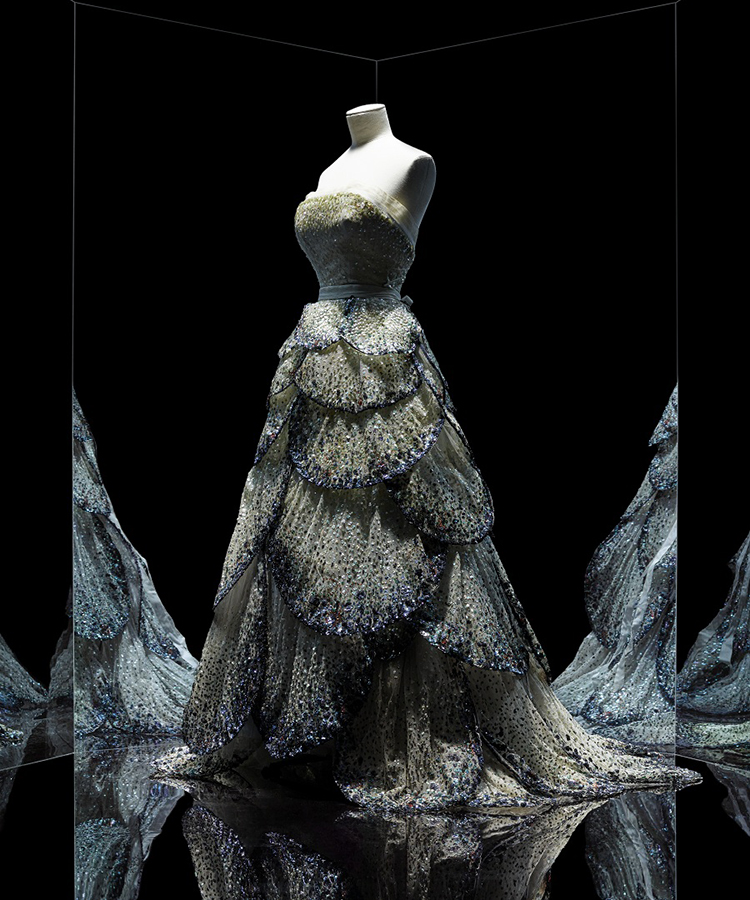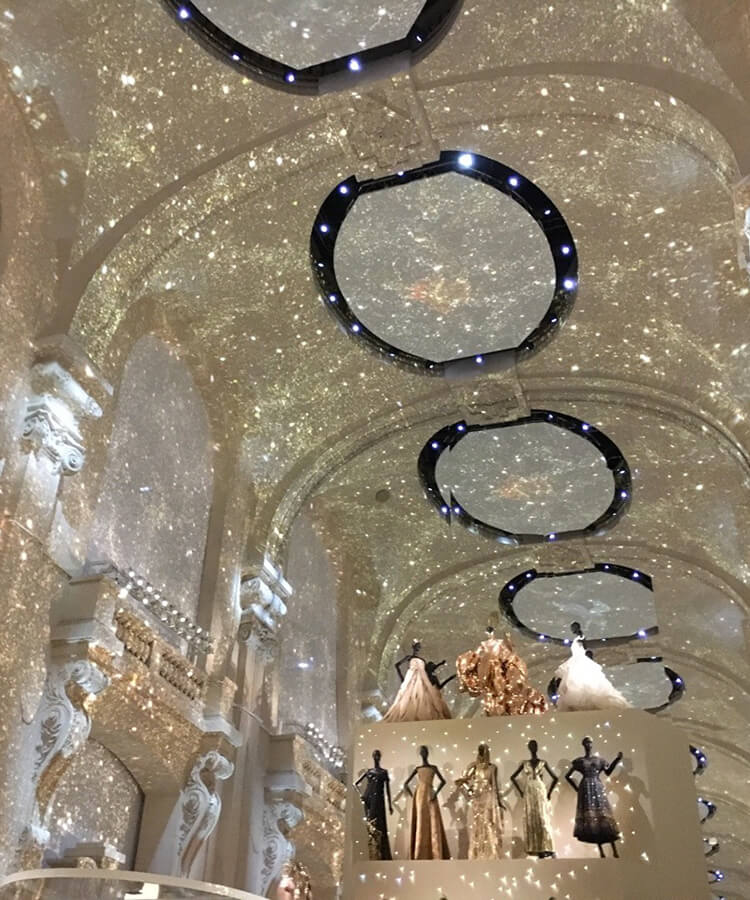 "Fallen in love"
Even if you have never worn a Dior dress, you will not fail to feel mesmerized like I did upon first seeing the clothes. The quality of fabrics, the mix of colours, the originality of contrasts and the grace of the silhouettes are all remarkable. I particularly liked a bright-red, A-line coat, simply fastened at the collar, a black crepe strapless jumpsuit with an immense, floor-length white satin bow at the back, and a white jacket with a small waist and "boxer" shoulders. Like me, you will spot references to Dior's trips to the USSR and Dallas – where he was awarded a fashion Oscar in 1947 – to his passion for Ancient Egypt and his knowledge of gardens, acquired while flipping through the Vilmorin-Andrieux flower catalogues.
"The Watteau of couturiers"
Christian Dior was particularly enamoured with the neo-Louis XVI and Belle Époque styles, and with the Age of Enlightenment. Hence his maison de couture on the avenue Montaigne, decorated in white and grey tones, with balloon-backed chairs and white lacquered furniture. The exhibition design is truly astonishing. It is a riot of lit-up showcases along black walls, a kaleidoscope of red, yellow, orange, blue, green and rainbow thanks to the many dresses, coats and matching accessories. The exhibition ends with a three-story white room – walls, clothes and all – shining with crystal chandeliers just like Versailles' Galerie des Glaces. This is the ballgown room, where dresses dance amidst a selection of paintings celebrating women, including works by Fantin-Latour and Élisabeth Vigée-Lebrun.
"A woman's perfume tells you more about her than her handwriting", Christian Dior once said. This is my only regret with this retrospective – too bad that no scents of Miss Dior, Diorama or Diorissimo were there to show visitors around!