Lifestyle | Fashion
Consuming less and better : the promise of Vintage
For some years now, the second-hand market has the wind in its sails among consumers across all generations. In 2018, this market reached « a sales revenue 1 billion euros » (IFM). Within ten years, the second-hand market might even exceed the « fast fashion » market! Consumers are increasingly turning towards vintage style with top brands second-hand clothes. How then to explain this craze for second-hand clothes? What if vintage changed our way of consuming?
From Fast Fashion to Slow Fashion : a path towards an eco-responsible fashion
Today, we are witnessing a strong awareness from consumers around fashion and « fast fashion ». Indeed, the textile industry ranks as the second most pollutant industry with a significant environmental impact. An alarming fact to which consumers are now more and more informed and sensitive. The « slow fashion » movement opposes by definition to « fast fashion » which preaches overproduction and then overconsumption. As a first step, « Slow fashion » consists in denouncing clothing brands manufacturing processes. This consumption mode encourages consumers to adopt a new vision: a path towards an ethical, sustainable and responsible fashion. A real transmission principle falls within this movement. There is a notion of legacy which enables to extend the lifetime of clothing, a pair of shoes or a luxury handbag. With the aim of circular economy, a majority of consumers want to go back to basics and focus on a thoughtful consumption.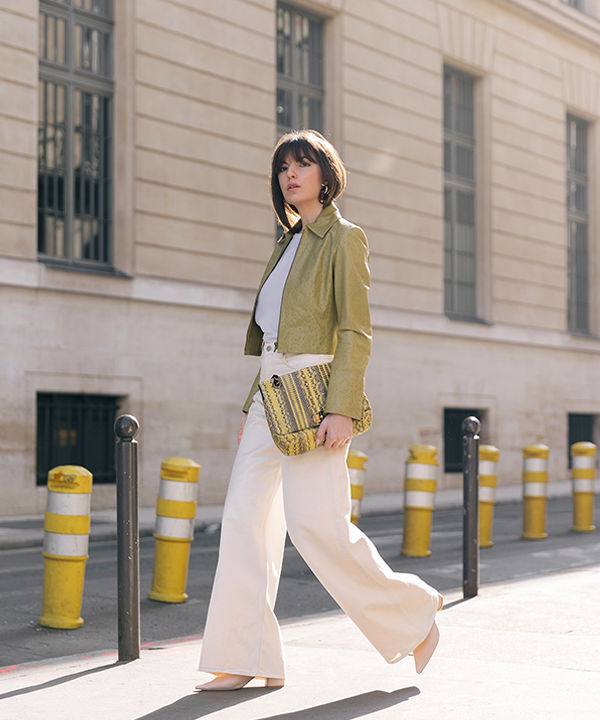 Consuming less, but better
Nowadays, we are consuming less but better. Quality over quantity, vintage clothes opposed to disposable fashion: « fast fashion ». A lot of consumers are then turning towards vintage style with top brands second-hand clothes. As Coco Chanel used to say, « fashion becomes out of date, style never ». Have you ever splurged on a Dior vintage handbag or a Chanel tweed jacket?
At Lorette & Jasmin, Second-Hand Clothing and Vintage Luxury Handbags Designer Consignment Boutique in Paris, our aim is to give new life to your luxury clothes and accessories. Over time and seasons, we invite you to discover vintage clothing which tell a true story. Make this Dior flared skirt, reveal your feminity with this vintage handbag Hermès, simply show your style! From now on, it is up to you to write a new story for this cherished second-hand item…